Strawberry Shortcake
A mid day treat your gut will thank you for.
View Ingredients
We put a BelliWelli spin on our favorite spring-time dessert. Strawberry shortcake is the perfect treat for a mid-day snack craving. Packed with sweet strawberries, and creamy white chips, this is the refreshing afternoon bite that your gut will thank you for! Limited edition flavor.
The best bits
✦ Low FODMAP
✦ Real strawberries
✦ Apple cider vinegar
✦ 3g of dietary fiber
✦ Oven-baked
✦ No sugar alcohols
✦ Gluten-free
✦ Vegan
Get free bars on us
Click below to redeem free bars at any of our retailers
Redeem Now
GI Doctors Love Them!
"These are delicious and perfect for someone with IBS. I love that they have probiotics"
Peyton Berookim, MD, Beverly Hills CA
Main ingredients
✨ Oats ✨
✨ Chia✨
✨ Apple Cider Vinegar✨
✨ Acacia Fiber ✨
✨ Vanilla ✨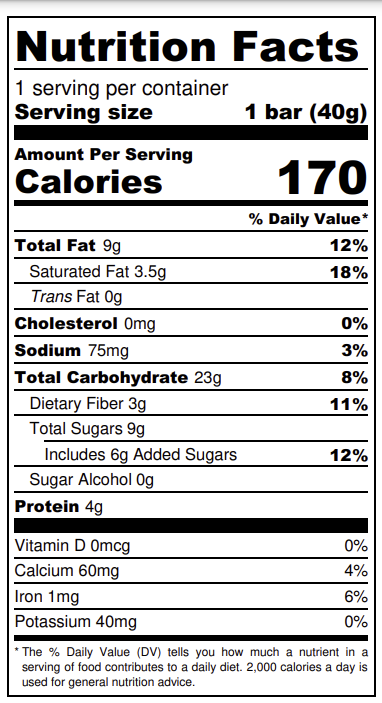 INGREDIENTS: ALMOND BUTTER, OAT FLOUR, STRAWBERRY CRUMBLES (STRAWBERRIES, CANE SUGAR, ASCORBIC ACID (VITAMIN C)), SORGHUM FLOUR, COCONUT OIL, BROWN SUGAR, GLYCERINE, BROWN RICE SYRUP, CREAMY CHIPS (COCOA BUTTER , CANE SUGAR, TAPIOCA STARCH, RICE SYRUP, MALTODEXTRIN, VANILLA), ROLLED OATS, TAPIOCA FLOUR, OAT BRAN, CHIA, ACACIA FIBER, NATURAL FLAVOR, RICE EXTRACT, APPLE CIDER VINEGAR, SALT, LEMON POWDER, BAKING SODA, BACILLUS COAGULANS GBI 30-6086 (PROBIOTIC), MIXED TOCOPHEROLS (NATURAL VITAMIN E).