Birthday Cake
Have your cake, and feel good too.
low
FODMAP
Was your first tummy ache from birthday cake as a kiddo? Us too. Our decadent low FODMAP birthday cake flavored bar means missing out on the party is a thing of the past.
For a limited time, get a free "Hot Girls Have IBS Mini Tote" with any subscription!
$26.96
2 boxes or more = free shipping
Add another flavor here
The best bits
✦ Low FODMAP
✦ Apple cider vinegar
✦ Dairy-free
✦ 3g of dietary fiber
✦ Oven-baked
✦ No sugar alcohols
✦ Gluten-free
✦ Vegan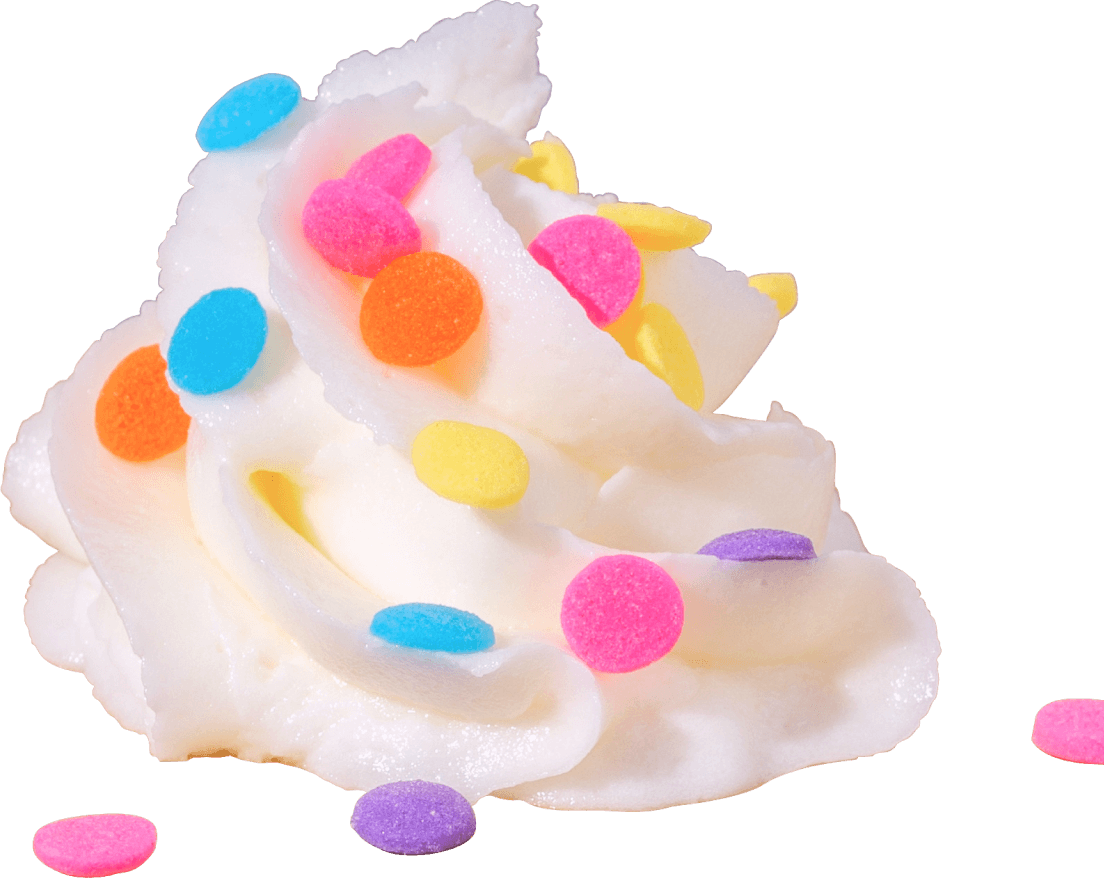 Main ingredients
✨ Oats ✨
✨ Chia✨
✨ Apple Cider Vinegar✨
✨ Acacia Fiber ✨
✨ Vanilla ✨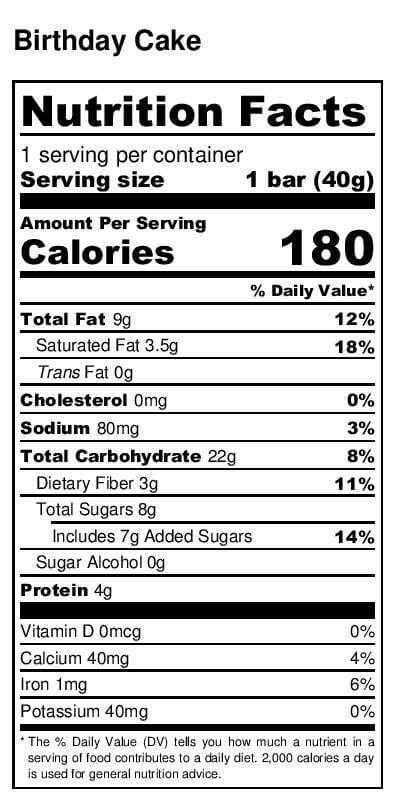 。・:*:・゚'★,。・:*:・゚'☆ Check out what's inside 。・:*:・゚'★,。・:*:・゚'☆
Belli Welli Gluten Free Flour Blend (Oat Flour, Sorghum Flour, Oat Bran, Tapioca Flour, Oats, Chia, Acacia Fiber), Almond Butter, Coconut Oil, Glycerin, Creamy Chips (Cocoa Butter*, Raw Cane Sugar*, Tapioca Starch*, Rice Syrup*, Maltodextrin*, Vanilla*), Brown Sugar, Birthday Confetti (Sugar, RSPO Palm Fat, Potato Starch, Rice Flour, Corn Starch, Anthocyanins (Plant Pigments), Riboflavin, Turmeric, Natural Flavor, Citric Acid), Brown Rice Syrup, Natural Birthday Cake Flavor*, Rice Extract, Apple Cider Vinegar, Sea Salt, Mixed Tocopherols (antioxidant for freshness), Bacillus Coagulans GBI-30 6086 (Probiotic), Baking Soda. *Organic Contains: Almond, Coconut