low
FODMAP
BelliWelli Taster Box (8 Bars)
"I eat these daily and can't imagine my mornings without them. How do these taste so good?"
View Ingredients
Have a sensitive gut and tired of sweet treats that hurt your stomach? We get it! Try our brownie bars with fiber and probiotics, and free of gut irritants. Try 4 of our best-selling flavors (2 bars of each) to soothe your stomach every day. Contains: lemon white chocolate, cinnamon swirl, birthday cake, and blueberry muffin.
For a limited time, get a free "Hot Girls Have IBS Mini Tote" with any subscription!
2 boxes or more = free shipping
The best bits
✦ Low FODMAP
✦ Gluten-free
✦ Dairy-free
✦ Vegan
✦ 4g of dietary fiber
✦ Oven-baked
✦ No sugar alcohols
✦ REAL probiotics
✦ Don't skip a snack. We've got you covered morning to midnight.
GI Doctors Love Them!
"These are delicious and perfect for someone with IBS. I love that they have probiotics"
Peyton Berookim, MD, Beverly Hills CA
Main ingredients
✨ Gluten free flour ✨
✨ Vanilla ✨
✨ Chia ✨
✨ Almond butter ✨
✨ Acacia Fiber✨
✨ Cinnamon ✨
Blueberry Muffin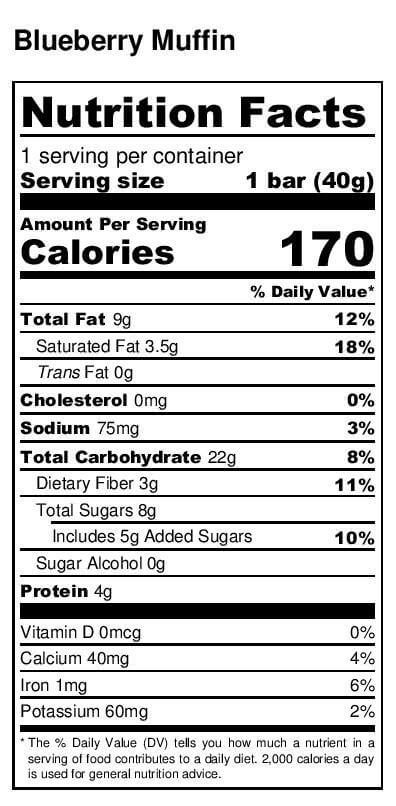 。・:*:・゚'★,。・:*:・゚'☆ Check out what's inside 。・:*:・゚'★,。・:*:・゚'☆
Belli Welli Gluten Free Flour Blend (Oat Flour, Sorghum Flour, Oat Bran, Tapioca Flour, Oats, Chia, Acacia Fiber), Almond Butter, Coconut Oil, Dried Blueberries (Blueberries, Cane Sugar, Sunflower Oil), Glycerine, Brown Sugar, Brown Rice Syrup, Creamy Chips (Cocoa Butter*, Raw Cane Sugar*, Tapioca Starch*, Rice Syrup*, Maltodextrin*, Vanilla*), Rice Extract, Natural Flavor, Pure Vanilla Extract*, Apple Cider Vinegar, Sea Salt, Mixed Tocopherols (antioxidant for freshness), Bacillus Coagulans GBI-30 6086 (Probiotic), Baking Soda. *Organic Contains: Almond, Coconut
Birthday Cake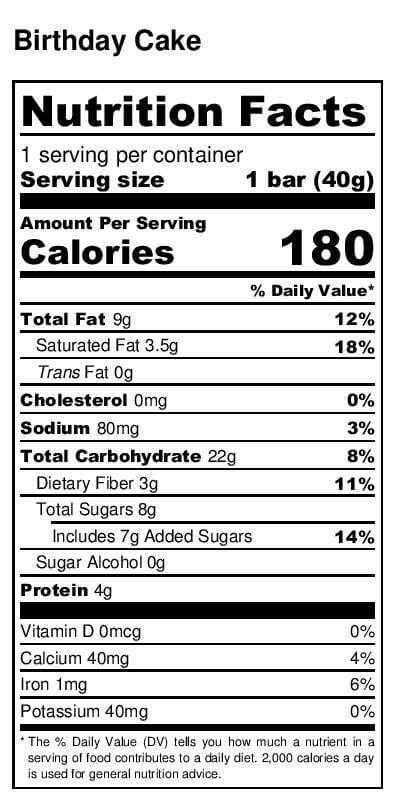 。・:*:・゚'★,。・:*:・゚'☆ Check out what's inside 。・:*:・゚'★,。・:*:・゚'☆
Belli Welli Gluten Free Flour Blend (Oat Flour, Sorghum Flour, Oat Bran, Tapioca Flour, Oats, Chia, Acacia Fiber), Almond Butter, Coconut Oil, Glycerin, Creamy Chips (Cocoa Butter*, Raw Cane Sugar*, Tapioca Starch*, Rice Syrup*, Maltodextrin*, Vanilla*), Brown Sugar, Birthday Confetti (Sugar, RSPO Palm Fat, Potato Starch, Rice Flour, Corn Starch, Anthocyanins (Plant Pigments), Riboflavin, Turmeric, Natural Flavor, Citric Acid), Brown Rice Syrup, Natural Birthday Cake Flavor*, Rice Extract, Apple Cider Vinegar, Sea Salt, Mixed Tocopherols (antioxidant for freshness), Bacillus Coagulans GBI-30 6086 (Probiotic), Baking Soda. *Organic Contains: Almond, Coconut
Lemon White Chocolate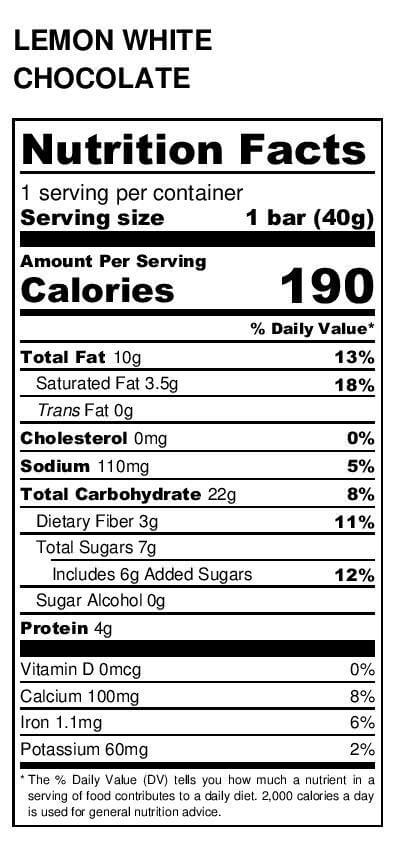 。・:*:・゚'★,。・:*:・゚'☆ Check out what's inside 。・:*:・゚'★,。・:*:・゚'☆
Belli Welli Gluten Free Flour (Oat Flour, Sorghum Flour, Oat Bran, Tapioca Flour, Oats, Chia, Acacia Fiber), Almond Butter, Creamy Chips (Cocoa Butter* , Raw Cane Sugar*, Tapioca Starch*, Rice Syrup*, Rice Maltodextrin*, Vanilla*), Coconut Oil, Glycerin, Brown Sugar, Brown Rice Syrup, Vanilla Extract*, Sea Salt, Rice Concentrate, Lemon Powder, Lemon Oil, Probiotic (Bacillus Coagulans GBI-30 6086), Apple Cider Vinegar, Baking Soda, Mixed Tocopherols (antioxidant) *Organic
Cinnamon Swirl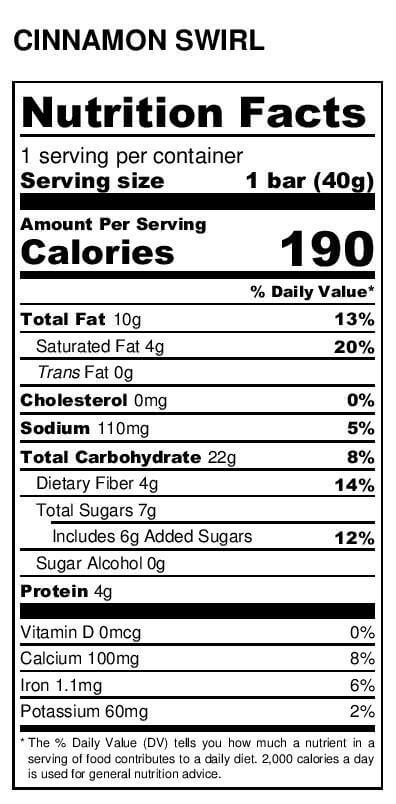 。・:*:・゚'★,。・:*:・゚'☆ Check out what's inside 。・:*:・゚'★,。・:*:・゚'☆
Belli Welli® Gluten Free Flour (Oat Flour, Sorghum Flour, Oat Bran, Tapioca Flour, Oats, Chia, Acacia Fiber), Almond Butter, Oat Flour, Creamy Chips (Cocoa Butter*, Raw Cane Sugar, Tapioca Starch, Rice Syrup, Rice Maltodextrin*, Vanilla*), Coconut Oil, Glycerin, Brown Sugar, Brown Rice Syrup, Vanilla Extract*, Cinnamon, Rice Extract, Sea Salt, Apple Cider Vinegar, Probiotic (Bacillus Coagulans GBI-30 6086), Baking Soda. *ORGANIC